It is always a joy to shop during Black Friday. You get deals here and there. But before you pull out your card and get the tech device that you dreamed of having, you must first read this set of tips for Black Friday. With this guide, you will be equipped with knowledge on how to approach this day with a lot of wisdom and money remaining in your pocket.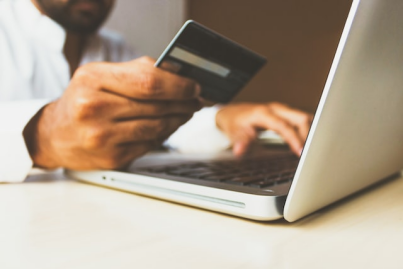 4 Black Friday Shopping Tips
Check online stores now
When it comes to Black Friday sales, you will have other stores offering discounts even before Black Friday. Years before, shops refer to the days prior to Black Friday as a separate event. But now, online stores are referring to these discount offerings as a Black Friday sale. With this in mind, you can browse through different online shops and check their products. You can, as early as now, see companies selling their devices and tech at lower than retail prices. The HONOR black friday in UK will start in the coming days and the products about Honor will be sold at huge discounts. You may want to check the link regularly for good deals and bundles.
Compare prices beforehand
Although there are still in-store purchases that you can do on Black Friday, you do not have to leave your home to get a good deal on products. With more stores opening e-commerce sites, you can take advantage of this option and browse the web for possible discounts on prices. The algorithm in social media has always helped consumers in getting the right promotional ads to appear on their accounts as they browse. Sales are offered by stores to customers who are looking for specific products. Click on the ads and find the right deal for you. Take note that some even offer better deals online than in-store. So make sure to compare prices beforehand. One tip that you can do is to put the item in your shopping cart in the store that you are browsing. Then, you can compare with other shops to see whether the product has a better bargain compared to the same product from other stores. Having the product in your shopping cart does not reserve it, though. With limited stocks, you may lose its availability if the item is selling fast in the store.
Sign up for loyalty programs
If you have never signed up for loyalty programs before, then you should start registering now. These programs often give their members coupons, gift vouchers, and other promotions before the general public. Signing up before Black Friday can give you a heads up on upcoming sales before anyone can buy the product for himself. Some programs even offer special deals to their members which are not offered to those who just browse their e-commerce stores.
Follow the stores on their social media
One way to get updated with great deals and discounts on Black Friday is to follow the brand on social media. Facebook, Instagram, Twitter, and TikTok are just some outlets of information that you can take a peak and follow so that you will get notifications on upcoming brand packages and bundle options that you can get.
Conclusion
Black Friday is coming up. Before you go clicking and buying products online, you have to make sure that you are well aware of what the event is about, where to look for items, and how to shop during Black Friday. Do more research and it won't let you down! Happy Black Friday!